Jim & Andy: The Great Beyond, el tráiler del documental del filme Man on the Moon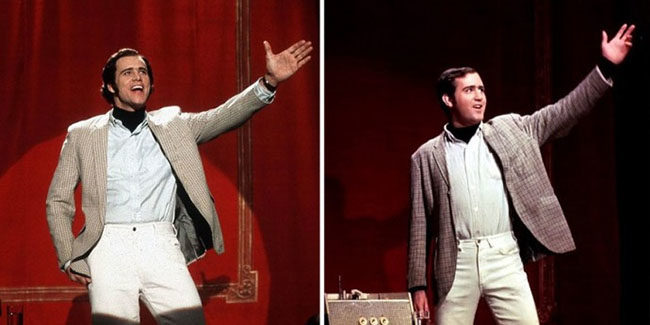 Entre los filmes más intensos vistos en el curso del Festival de Venecia, que ya tuvo un standard de calidad considerablemente alto, hay un documental llamado Jim & Andy: The Great Beyond – Featuring a Very Special, Contractually Obligated Mention of Tony Clifton. El mismo, producido por Spike Jonze, está basado en un video encargado por Jim Carrey cuando estaban trabajando en el filme Man on the Moon (1999), de Milos Forman, sobre el genial cómico Andy Kaufman y su alter ego Tony Clifton.
Un muy interesante documental sobre la filmación de Man on the Moon
Un material que por años se mantuvo sin ver la luz, en la casa de Carrey y que documenta la compleja, total y problemática identificación del actor con su personaje en el set. Se trata de cien horas de archivo grabadas por Bob Zmuda y Lynne Margulies durante los cuatro meses en los que Carrey tuvo en vilo a la producción de Man on the Moon. El actor comentó que fue Universal quien impidió que todo este material se diera a conocer.
El filme, dirigido por Chris Smith, se vuelve un estudio tan divertido como conmovedor sobre la actuación, la representación, la realidad y acerca de qué tipo de actor -excelente y complejo- es Jim Carrey.
Lo podremos ver por Netflix a partir del próximo 17 de noviembre.
Comentarios
Comentarios