The Looming Tower, con Jeff Daniels, Alec Baldwin y Peter Sarsgaard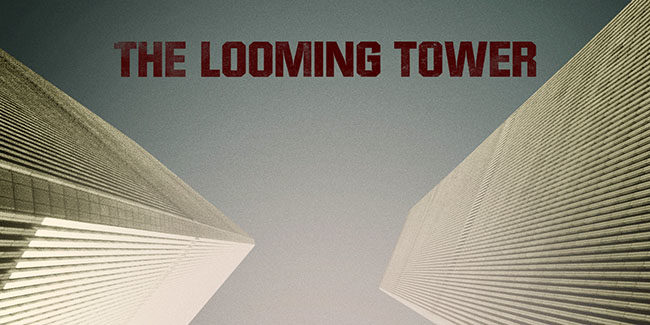 Publicado el

15/10/2017

http://iosmac.es
Amazon anunció que tendrá disponible la nueva serie The Looming Tower, como exclusiva para los miembros Prime Video fuera de los Estados Unidos de Norteamérica, a comienzos del 2018.
Forman parte del elenco, el ganador del premio Emmy Jeff Daniels y el ganador de un Globo de Oro, de un Emmy y de un Screen Actors Guild Award Alec Baldwin.
La esperada serie de 10 episodios está basada en la obra homónima ganadora de un Premio Pulitzer de Lawrence Wright.
Producida por Legendary TV, The Looming Tower estará disponible en exclusiva por Amazon Prime Video en más de 200 países.
Según Brad Beale, Vice Presidente de Worldwide Television Acquisition para Amazon, "The Looming Tower tiene todos los elementos para ser considerado un gran entretenimiento: una fascinante fuente de información, como el libro homónimo, y un cast excepcional. Nuestros clientes de todo el mundo adorarán esta serie apasionante que nos hará reflexionar".
The Looming Tower llegará a la pantalla de Amazon Prime Video en 2018
Algunos de los integrantes del cast son: Jeff Daniels ("The Answer Man", "The Newsroom") como John O'Neil, Alec Baldwin ("30 Rock", "Saturday Night Live") como George Tenet, Peter Sarsgaard como Martin Schmidt, Jenny Paul ("That Remains Me", "Idle Worship") como Maureen y Samer Bisharat ("Fauda", "Omar") como Khallad.
Entre los guionistas encontramos al autor del libro, Lawrence Wright y a Dan Futterman, quien también será Productor Ejecutivo, entre otros.
El libro, llamado La torre elevada en español, narra la historia de varios hombres cuyas vidas se entrecruzan y confluyen en forma dramática el 11 de septiembre de 2001.
Sustentada con más de quinientas entrevistas realizadas a lo largo de cinco años, nos cuenta el auge del fundamentalismo islámico, la creación de Al-Qaeda y los errores cometidos por los servicios de inteligencia que culminaron trágicamente con el atentado a las Torres Gemelas.
Lawrence Wright narra la transformación de Osama Bin Laden y de Ayman al-Zawahiri de combatientes idealistas a lídres del grupo terrorista más importante de nuestros tiempos; además sigue de cerca a John O'Neil, jefe de la sección contraterrorismo del FBI, una de las pocas personas que comprendió en los años '90 la magnitud de la amenaza de dicha organización.
Comentarios
Comentarios