Big Mouth, fecha de lanzamiento y primer teaser tráiler de la temporada 2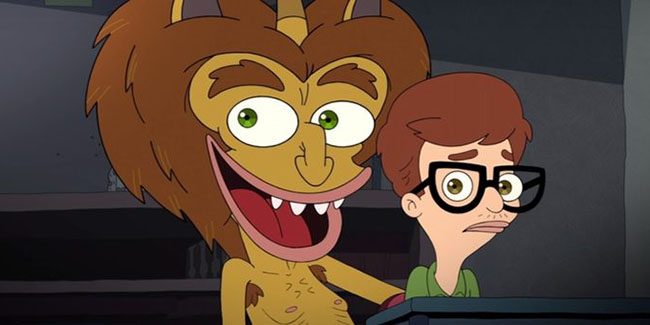 Big Mouth, la serie animada producida por Netflix dirigida al público adulto vuelve con 10 episodios.
Con un exhilarante teaser tráiler, el servicio de video en streaming anunció la segunda temporada de la comedia con las voces de Nick Kroll ("The League") y John Mulanry ("Saturday Night Live", "Conan") que estará disponible a partir del 5 de octubre.
Los nuevos episodios mostrarán a Nick, Andrew y sus amigos ocuparse "de la realidad embarazante del descubrimiento de ellos mismos, de la vergüenza por el propio aspecto físico, del control de los nacimientos y de los innumerables dilemas propios de la adolescencia".
Creada por los amigos Nick Kroll ("The League") y por Andrew Goldberg ("Los Griffin"), Big Mouth cuenta con una cierta irreverencia las experiencias de un grupo de estudiantes del liceo, de sus momentos de confusión y de aquellos caóticos pero emocionantes, tanto para bien como para mal.
La segunda temporada de Big Mouth se estrena el próximo 5 de octubre
Esta serie que en su primera temporada tuvo 10 episodios de 30 minutos de duración cada uno, cuenta con las voces de: Nick Kroll ("Sing", "The League") como Hormone Monster, John Mulaney ("Saturday Night Live", "Conan") como Andrew Glouberman, Fred Armisen ("Saturday Night Live", "Anchorman: The Legend of Ron Burgundy") como Elliot Birch, Jessi Klein ("Saturday Night Live", "Inside Amy Schumer") como Jessi Glaser, Jason Mantzoukas ("Dirty Grandpa", "The LEGO Batman Movie") como Jay Bilzerain, Jordan Peele ("Keanu", "Captain Underpants: The Firs Epic Movie") como Ghost of Duke Ellington y Maya Rudolph ("Big Hero 6", "We don't Belong Here") como Diane Birch, entre otros.
A este elenco se le suman la protagonista de "Jane the virgin", Gina Rodríguez, y David Thewlis ("Fargo", "Naked"), quien interpretará al Monstruo de la Vergüenza, enemigo del Monstruo de las Hormonas alimentando las vergüenzas más profundas de los protagonistas.
Además de los creadores, algunos de sus guionistas son: Jennifer Flackett ("Viaje al Centro de la Tierra", 2008) y Mark Levin ("Viaje al Centro de la Tierra", 2008).
Entre los directores encontramos a Joel Moser ("Bojack Horseman"), Bryan Francis ("Futurama") y Mike L. Mayfield ("Mr. Pickles").
En el Podcast de NaC 2×11 podrán escuchar el comentario de la temporada 1.
Comentarios
Comentarios