Earth to Ned, el tráiler del nuevo talk show con un extraterrestre por Disney+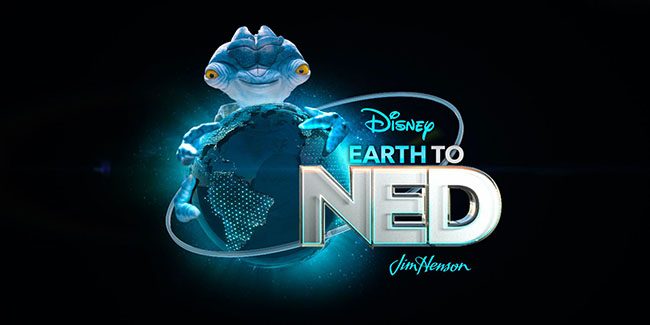 El 4 de septiembre Disney+ lanzará un nuevo talk show con un toque de originalidad. Earth to Ned tendrá como anfitrión a un extraterrestre llamado Ned, quien llegó al planeta Tierra para conquistarlo pero se sintió atraído por nuestra cultura popular.
Veamos el tráiler:
La serie es co-producida por The Jim Henson Company, igual que "El Show de los Muppets" donde, si hacen memoria, también tenían invitados "humanos".
Earth to Ned sigue un esquema extremadamente popular en los Estados Unidos, el de los late night show.
El show se desenvuelve en el puente de la astronave de Ned, escondida debajo de la Tierra en un lugar desconocido. Junto a su brazo derecho Cornelius, el protagonista buscará entender mejor a los terrestres. 
Los episodios de la temporada 1 serán 10, cada uno centrado en un tema diferente, desde el deporte hasta los social media, desde la moda hasta los cómicos.
Earth to Ned: un talk show al estilo de Jim Henson
Entre los invitados de Earth to Ned encontraremos a: Joshua Bassett ("High School Musical", "The Musical: La serie"), Rachel Bilson ("The O.C."), Michael Ian Black ("Wet Hot American Summer"), Rachel Bloom ("Crazy Ex-Girlfriend"), Gina Carano ("The Mandalorian"), RuPaul ("RuPaul's Drag Race"), Taye Diggs ("Rent"), Lil Rel Howery ("Get-Out"), Bindi y Robert Irwin ("Crikey!, It's the Irwins"), Gillian Jacobs ("Community"), Andy Richter ("Conan"), Olivia Rodrigo ("High School Musical", "The Musical: La serie"), Elio Roth (director de "Hostel"), Kristen Schaal ("Gravity Falls", Paul Scheer ("The League"), Jenny Slate ("Zootropolis"), Raven Symoné ("Raven's Home"), Reggie Watts ("The Late Late Show with James Corden") y Billy Dee Williams (la saga de "Star Wars").
Detrás de Ned se encuentra la voz de Paul Rugg.
Comentarios
Comentarios