Godless: las primeras imágenes de la nueva serie de Netflix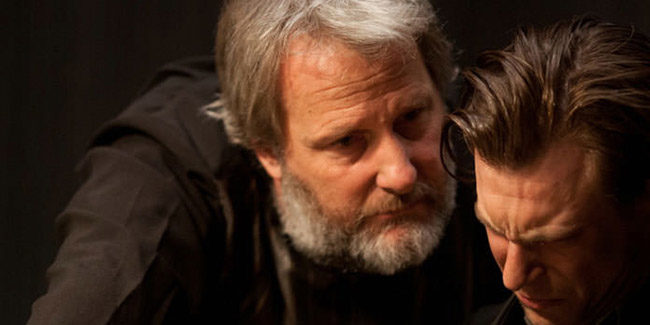 Publicado el

29/08/2017

http://iosmac.es
Netflix dio a cococer las primeras fotografías de Godless, una nueva serie original que contará entre sus protagonistas con Jeff Daniels (The Martian; Good Night, and Good Like y Steve Jobs) Michelle Dockery (Downtown Abbey, Self/Less), Jack O'Connell (Unbroken, 300: Rise of an Empire) y Joleen Baughman (Cowboy Drifter, Midnight, Texas).
El famoso criminal Frank Griffin (Jeff Daniels) y su banda quieren vengarse de Roy Goode (Jack O'Connell), el joven aprendiz que traicionó su confianza. Durante la fuga Roy busca refugio en casa de la viuda Alice Fletcher (Michelle Dockery), una mujer marginada que vive en la decadente y aislada ciudad minera "La Belle", gestionada principalmente por mujeres.

Godless llegará a la pantalla de Netflix en el mes de noviembre
Cuando se corre la voz que Griffin se está dirigiendo a esa ciudad, sus habitantes se unen para  defenderse de la banda de criminales en el mundo sin ley de lejano Oeste.
Godless es una serie TV western creada por Steven Soderbergh (Ocean's Eleven, Traffic). Casey Silver (The Forbidden Kingdom, Hidalgo) es el productor ejecutivo y Scott Frank (Minority Riport, Logan), el guionista y director.
Godless estará disponible en la pantalla del coloso del streaming a partir del miércoles 22 de noviembre.
Comentarios
Comentarios