Primer teaser de The Punisher, que llegará en enero a Netflix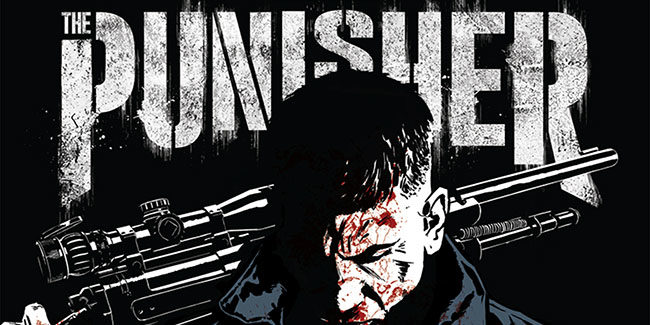 Netflix publicó el primer teaser de la segunda temporada de The Punisher (El Castigador) que, según el calendario que dieron a conocer desde la plataforma on-line llegará el próximo 18 de enero.
En el teaser, Frank Castle (Jon Bernthal) quema el documento del Presidente que le concede el perdón y desde las cenizas emerge la calavera del Castigador.
En los nuevos episodios veremos a Frank adoptar definitivamente la identidad del vigilante, llevándolo a enfrentarse a un fundamentalista cristiano de nombre John Pilgrin (Josh Stewart), inspirado en el Mennonite de los cómics; entre los adversarios estarán Billy Russo (Ben Barnes), a quien posiblemente veamos como el villano Jigsaw.
Back to work. pic.twitter.com/egCCC2qX3y

— The Punisher (@ThePunisher) 1 de enero de 2019
La segunda temporada de The Punisher llegará en pocos días
Además del mencionado Jon Bernthal ("Fury", "The Accountant") en el rol de Frank Castle, forman parte del elenco: Jason R. Moore ("Stand Off", "The Grindhouse Radio") como Curtis Hoyle, Michael Nathanson ("The Knick", "The Wolf of Wall Street") como Sam Stein, Daniel Webber ("22.11.63", "Thumper") como Lewis Walcott/Lewis Wilson, Amber Rose Revah ("Son of God", "Emerald City") como Dinah Madani, Ebon Moss-Bachrach ("Girls", "Tokyo Project" como David Lieberman, Jaime Ray Newman ("Bates Motel", "Red Window") como Sarah Lieberman, Deborah Ann Woll ("Daredevil", "True Blood") como Karen Page, Ben Barnes ("Soteria", "Westworld") como Billy Russo, Rob Morgan ("Godless" -que comentamos en nuestro podcast NaC 2×24-, "Stranger Things") como Turk Barrett y Shohreh Aghdashloo ("Star Trek: Beyond", "House of Sand and Fog") como Farah Madani.
Steve Lightfoot ("Hannibal", "Narcos"), creador de la serie, continuará en su rol de guionista junto a Gerry Conway ("Criminal Intent", "Conan the Destroyer") y Angela LaManna ("Hannibal", "Tia & Tamera"), entre otros.
Entre los productores ejecutivos de la serie TV se encuentra: Steve Lightfoot ("Hannibal", "Narcos"), Jim Chory ("Daredevil", Jessica Jones", Luke Cage") y Jeph Loeb, quien es Head of Television de Marvel.
Comentarios
Comentarios