Sin comentarios
The Punisher, el rodaje de la temporada 2 comenzará a fin de mes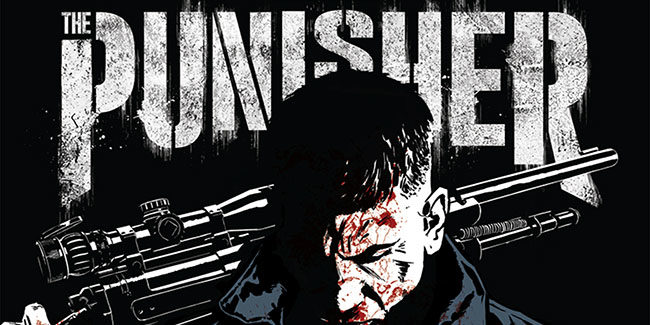 Publicado el

16/02/2018

http://iosmac.es
La primera temporada de The Punisher tuvo un gran suceso, sea por parte de los espectadores como de la crítica, y como ya sabemos Netflix renovó la serie para una segunda temporada.
Y bien, en Spoiler TV se puede ver que el rodaje de la próxima temporada comenzará exactamente el 26 de febrero, aunque inicialmente algunos rumores decían que la producción de esta serie iniciaría entrado el 2018.
Para esta segunda temporada se tomará inspiración de "The Slavers" ("Los Esclavistas" en español), el arco narrativo de Garth Ennis donde Frank Castle (interpretado por Jon Bernthal) declara la guerra a los esclavistas de la prostitución.
Marvel no pierde tiempo y a fin de mes comienza el rodaje de la segunda temporada de The Punisher
Además del mencionado Jon Bernthal ("Fury", "The Accountant") en el rol de Frank Castle, forman parte del elenco: Jason R. Moore ("Stand Off", "The Grindhouse Radio") como Curtis Hoyle, Michael Nathanson ("The Knick", "The Wolf of Wall Street") como Sam Stein, Daniel Webber ("22.11.63", "Thumper") como Lewis Walcott/Lewis Wilson, Amber Rose Revah ("Son of God", "Emerald City") como Dinah Madani, Ebon Moss-Bachrach ("Girls", "Tokyo Project") como David Lieberman, Jaime Ray Newman ("Bates Motel", "Red Window") como Sarah Lieberman, Deborah Ann Woll ("Daredevil", "True Blood") como Karen Page y Ben Barnes ("Soteria", "Westworld") como Billy Russo.
Todo indica que el guionista continuará siendo Steve Lightfoot.
Los productores ejecutivos de la serie TV son: Steve Lightfoot ("Hannibal", "Narcos"), Jim Chory ("Daredevil", Jessica Jones", Luke Cage"), Stan Lee ("Doctor Strange", "Spider-Man") y Jeph Loeb, quien es Head of Television de Marvel, entre otros.
Comentarios
Comentarios