Altered Carbon temporada 2, nuevo tráiler y fecha de lanzamiento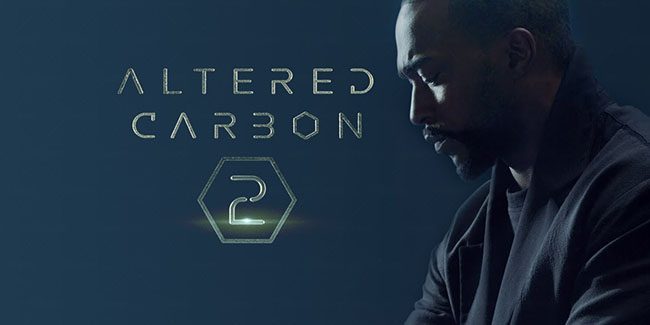 Publicado el

12/02/2020

http://iosmac.es
Altered Carbon temporada 2 llegará a Netflix el próximo 27 de febrero y el tráiler nos deja ver el nuevo rostro del protagonista.
En los próximos capítulos de la serie podremos ver diversos aspectos de Takeshi Kovacs; el video lo muestra mientras recuerda una historia de fantasmas porque la tecnología venció, finalmente, a la muerte y en el futuro hay un pasado infinito, siendo perseguido por los espíritus. El protagonista se refleja en un trozo de vidrio descubriendo su nuevo rostro.
En esta temporada el actor Anthony Mackie ("Captain America. The Winter Soldier", "The Hurt Locker") será Takeshi Kovacs (rol que interpretó anteriormente Joel Kinnaman), un ex soldado que trabaja como mercenario y busca restablecer contacto con Quellcrist Falconer durante varios siglos yendo de planeta en planeta.
A ellos los acompañan: Renée Elise Goldsberry ("One Life to Live", "Pistol Whipped"), Simone Missick ("Luke Cage", "Tell Me a Story"), Chris Conner ("American Crime Story", "All American"), Dina Shihabi ("Jack Ryan" -2018-, "Daredevil"), Torben Liebrecht ("Operation Finale", "X Company") y James Saito ("New Amsterdam", "Iron Fist").
Para quienes deseen refrescar la memoria pueden escuchar el comentario de Altered Carbon temporada 1 en NaC 2×22.
Comentarios
Comentarios