Big Little Lies temporada 2 llegará en junio, palabra de Nicole Kidman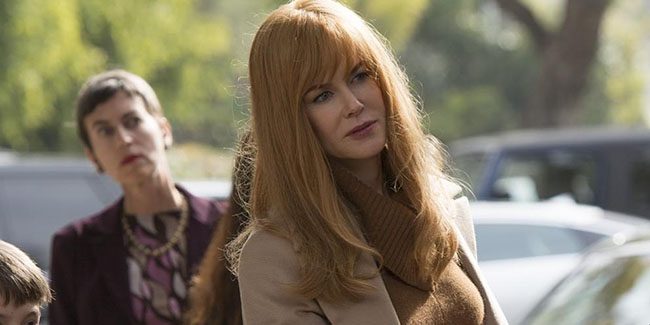 Publicado el

04/01/2019

http://iosmac.es
El pasado 31 de diciembre Nicole Kidman hizo una breve aparición en el programa de la CNN "New Year's Eve Live with Anderson Cooper and Andy Cohen". Cuando le preguntaron cuándo veremos la segunda temporada de Big Little Lies, la actriz ganadora del premio Oscar por "The Hours" anunció que andará en onda en el mes de junio de este año.
"Junio, pienso. Estamos provando para junio. Nos encontramos aun en la fase de montaje", expresó Kidman, una de las protagonistas que en la serie extraída de la novela de Liane Moriarty interpreta el personaje de Celeste.
Recordemos que este año se incorporará al brillante elenco de Big Little Lies, la actriz tres veces ganadora del premio Oscar Meryl Streep, que interpretará a Mary Louise Wright, madre de Perry Wright (Alexander Skarsgård), quien llegará a Monterrey preocupada por sus nietos después de los eventos ocurridos en la primera temporada.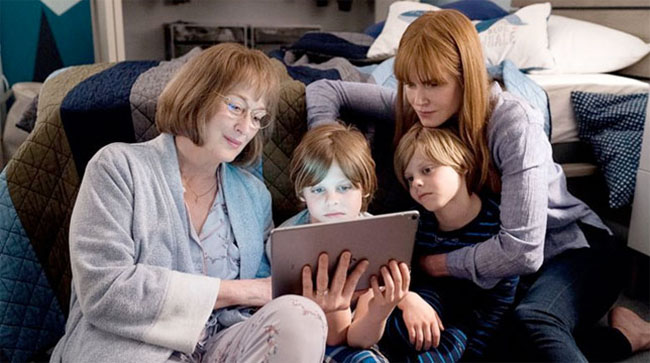 Tendremos que esperar a que llegue junio para ver la segunda temporada de Big Little Lies
El elenco de la primera temporada está formado por las ganadoras del Oscar Reese Whitherspoon ("Wild", "Walk the Line") como Madeline Martha Mackenzie y Nicole Kidman ("Moulin Rouge!", "The Others") como Celeste Wright. Además de Shailene Woodley ("Divergent", "The Fault in Our Stars") como Jane Chapman, Adam Scott ("Little Evil", "We Hot American Summer: Ten Years Later") como Ed Mackenzie, Alexander Skarsgård ("The Legend of Tarzan", "War on Everyone") como Perry Wright, James Tupper ("Revenge", "Aftermath") como Nathan Carlson, Zöe Kravistz ("Mad Max: Fury Road", "Divergent") como Bonnie Carlson, Laura Dern ("Jurassic Park", "Wild") como Renata Klein, Jeffrey Nordling ("Larry Moss", "Sully") como Gordon Klein y los pequeños Iain Armitage ("Our Souls at Night", "The Glass Castle") como Ziggy Chapman y Darby Camp ("Blue", "The Leftovers") como Chloe Mackenzie, entre otros.
El excelente guión fue responsabilidad de su creador, David E. Kelley ("The Crazy Ones", productor; "Ally McBeal", guionista") y de la autora del libro, Liane Moriarty. La dirección estuvo a cargo de Jean-Marc Vallée ("Dallas Buyers Club", "Wild").
Por último, es importante prestar atención a la banda sonora supervisada por Sue Jacobs, que acompaña a la perfección lo que vemos en nuestra pantalla; entre otros temas podemos escuchar: "Cold little heart" de Michael Kiwanuka; "River" de Leon Bridges; "White Rabbit" de Jefferson Airplane; "Call Me On" de Big Brother & The Holding Company, Janis Joplin; Burning Love de Elvis Presley; "Cherish the Day" de Sede; "Hollywood Florida" de Colman; "Silver Trembling Hands" de Flaming Lios, "Super Rich Kids" de Frank Ocean, "September Song" de Agnes Obel; "Don't de Zoe Kravitz y "Harvest Moon" de Neil Young.
Comentarios
Comentarios