Disenchantment, la serie animada fantasy de Matt Groening por Netflix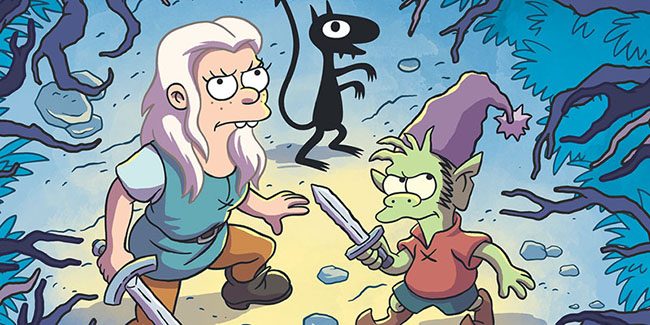 La nueva serie animada del creador de "Los Simpson", Matt Groening, Disenchantment llegará a Netflix el 17 de agosto próximo con 10 episodios.
Este anuncio fue acompañado por las primeras imágenes oficiales de la serie que muestran a la princesa Bean, una bebedora compulsiva, su exuberante compañero Elfo y su demonio de nombre Luci.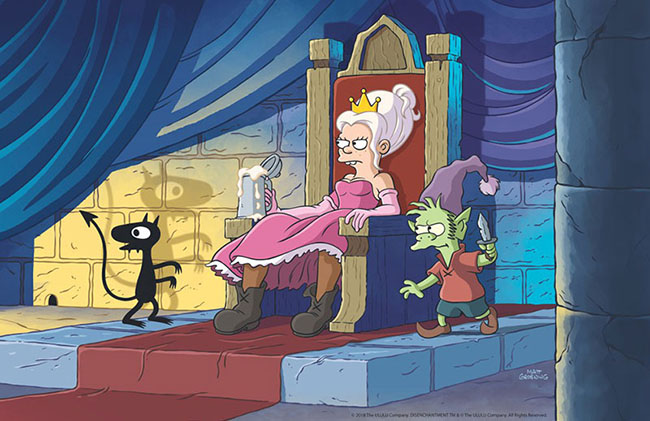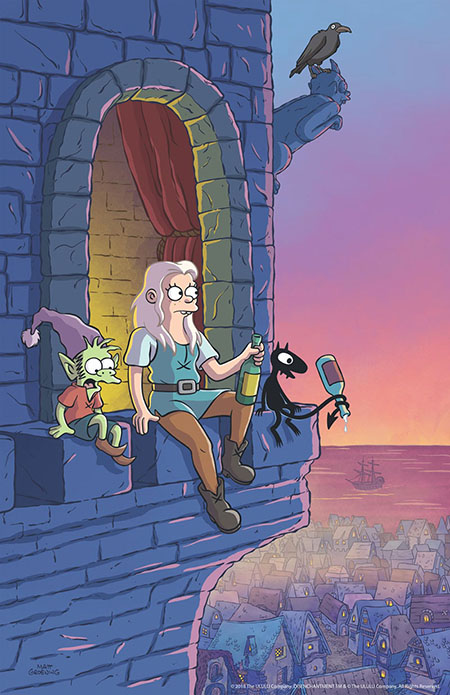 La sinopsis es la siguiente: "Ambientado en el imaginario reino medieval de Dreamland, Disenchantment sigue las desventuras de Bean y de sus amigos, a quienes ponen la voz un maravilloso cast de actores cómicos".
Disenchantment llegará a la pantalla de Netflix en agosto
Abbi Jacobson ("Broad City", "Neighbors 2: Soroty Rising") será Bean, mientras que Nat Faxon ("The Way Way Back", "The Descendants") será el Elfo y Eric André ("Man Seeking Woman", "Rough Night") dará su voz a Luci.
A ellos los acompañarán Jeny Batten ("Superstore", "Rules of Engagement");  Matt Berry ("The IT Crowd", "Toast of London), sin lugar a dudas uno de los mejores actores cómicos británicos, Noel Fielding ("The IT Crowd", "Noel Fielding's Luxury Comedy") y David Herman ("Office Space", "Bob's Burgers").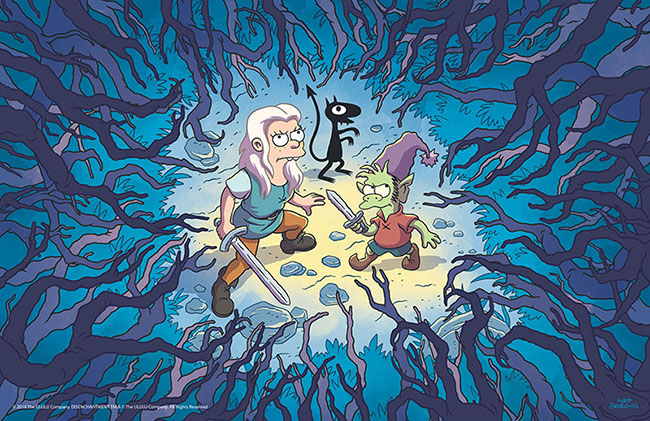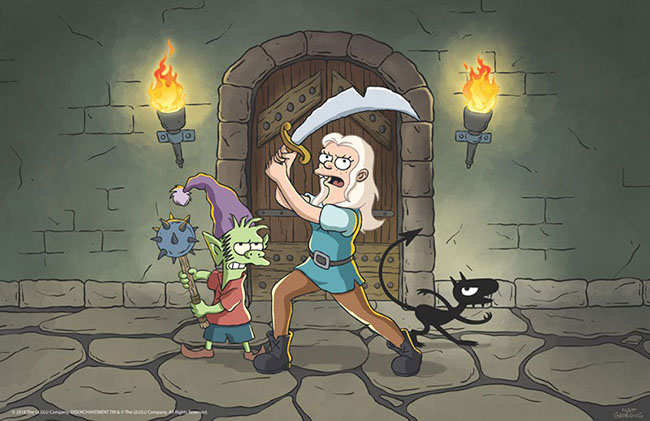 Los guionistas son Matt Groening ("The Simpsons", "Futurama"), su creador y Reid Harrison ("The Simpsons", "Danger Mouse").
Comentarios
Comentarios