Lucifer introducirá a Remiel, la hermana de Amenadiel en la temporada 4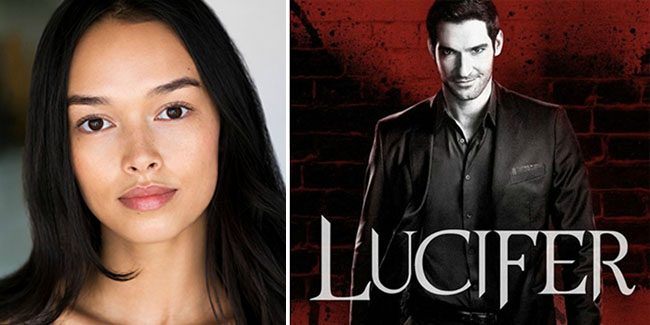 Hay una nueva cara en el cast de Lucifer. La cuarta temporada de la serie "rescatada" por Netflix después de que fuera cancelada por la FOX, introducirá el personaje de Remiel, la hermana de Amenadiel, rol que la producción decidió dar a Vinessa Vidotto ("Pipper in the Woods").
Remiel es un ángel que idolatra a Amenadiel pero se siente subestimada respecto al hermano mayor, motivo por el cual lucha intentando alcanzar altísimos standards de perfección.
Vidotto es la tercera cara nueva en el cast de la temporada 4 de Lucifer, después de Inbar Lavi ("The Last Ship") como Eva, la pecadora original y de Graham McTavish ("Outlander") en el papel del Padre Kinley. Esperamos la nueva temporada de la serie para el 2019.
La cuarta temporada de Lucifer llegará a Netflix el próximo año
Recordemos que el elenco de la popular serie está formado por: Tom Ellis ("Bufalo Soldiers", "Miranda") como Lucifer Morningstar, Lauren German ("Hostel: Part II", "The Divide") como Chloe Decker, Kevin Alejandro ("True Blood", "Cassadaga") como Dan Espinoza, D.B. Woodside ("24", "Romeo Must Die") como Amenadiel, Lesley-Ann Brandt ("Painkillers", "A Beautiful Soul") como Mazikeen, Scarlett Estevez ("Daddy's Home", "Someone to Love") como Trixie, Rachael Harris ("The Hangover", "Suits") como Linda Martin y Aimee García ("Dexter", RoboCop") como Ella López, entre otros.
Entre los guionistas encontramos a: Chris Rafferty ("The Flash", "El Crac"), Neil Gaiman ("Stardust", "American Gods"), Mike Dringenberg ("The Sandman"), Tom Kapinos ("Californication", "Dawson's Creek") y Sam Kieth ("The Sandman", "Take it to the Limit").
Y algunos de sus directores son: Nathan Hope ("CSI: Crime Scene Investigation", "Gotham"), Louis Shaw Milito ("Crime Scene Investigation", "Gotham"), Eagle Egilsson ("Dark Blue", "CSI: Miami") y Tara Nicole Weyr (""Oz", "Fear the Walking Dead").
Comentarios
Comentarios