Luke Cage, nuevo tráiler para la segunda temporada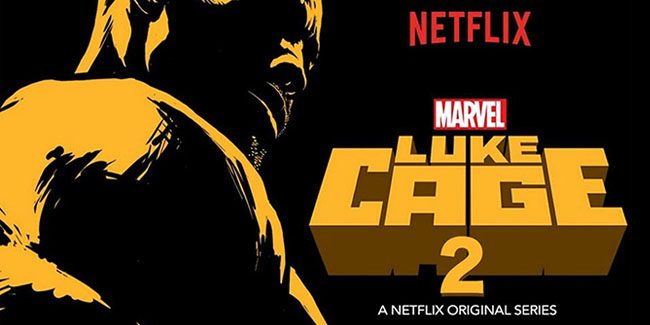 A partir del 22 de junio estará disponible en Netflix la segunda temporada de Luke Cage. Falta poco y para acortar un poco la espera fue difundido un nuevo tráiler:
La sinopsis es la siguiente:
"Después de haber rehabilitado su propio nombre, por las calles de Harlem Luke Cage se está volviendo una celebridad de gran reputación. Esto no hizo otra cosa que aumentar su necesidad de proteger a la comunidad. Con la aparición de otro temible enemigo, Luke se ve obligado a cruzar la sutil línea que separa a los héroes de los malvados".
Faltan muy pocos días para el estreno de la segunda temporada de Luke Cage
Los protagonistas de esta serie son: Mike Colter ("Men in Black 3", "Million Dollar Baby") como Luke Cage/Carl Lucas, Justin Swain ("The Post", "The Blacklist") como Bailey/Detective Mark Bailey, Simone Missick ("American Koko", "Iron Fist") como Misty Knight, Theo Rossi ("When the Bough Breaks", "Lowriders") como Hernan "Shades" Álvarez, Alfre Woodard ("Captain America: Civil War", "So B. It") como Mariah Dillard, Jaiden Kaine ("Valor", "Cold Moon") como Zip, Ron Cephas Jones ("This Is Us", "Mr. Robot") como Bobby Fish y Rosario Dawson ("Daredevil", "Iron Fist") como Claire Temple, entre otros.
Entre los guionistas encontramos a su creador, Cheo Hodari Coker ("Notorious B.I.G.", "Lowriders") y a Nathan Louis Jackson ("Resurrection", "13 Reasons Why"), entre otros.
Y entre los directores figuran: Marc Jobst ("Daredevil", "The Punisher"), Paul McGuigan ("Designated Survivor", "Meet Your Makers") y Phil Abraham ("My Voyage to Italy").
Comentarios
Comentarios