Lucifer, el cast anunció el inicio del rodaje de la temporada 4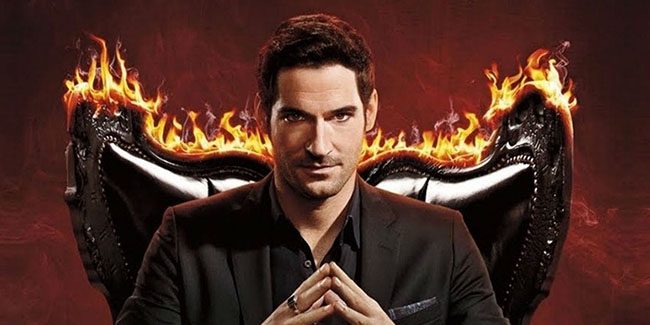 Publicado el

16/08/2018

http://iosmac.es
Como sabemos, Netflix salvó a Lucifer cuando el coloso del streaming cerró un acuerdo con Warner Bros. Television para la realización de una cuarta temporada después de que la serie fuera cancelada por la FOX.
El rodaje inició oficialmente y para la ocasión el elenco difundió un video del set agradeciendo a los fans por el soporte.
Lucifer. Season 4. Day 1 of shooting!

Knock 'em dead @tomellis17 @LaurenGerman @Aimee_Garcia @RachaelEHarris @kevinmalejandro & @LesleyAnnBrandt #LuciferOnNetflix pic.twitter.com/pR7VOCN0xk

— See What's Next (@seewhatsnext) 13 de agosto de 2018
Se acerca la cuarta temporada de Lucifer por Netflix
Recordemos que el elenco de Lucifer está formado por: Tom Ellis ("Bufalo Soldiers", "Miranda") como Lucifer Morningstar, Lauren German ("Hostel: Part II", "The Divide") como Chloe Decker, Kevin Alejandro ("True Blood", "Cassadaga") como Dan Espinoza, D.B. Woodside ("24", "Romeo Must Die") como Amenadiel, Lesley-Ann Brandt ("Painkillers", "A Beautiful Soul") como Mazikeen, Scarlett Estevez ("Daddy's Home", "Someone to Love") como Trixie, Rachael Harris ("The Hangover", "Suits") como Linda Martin y Aimee García ("Dexter", RoboCop") como Ella López, entre otros.
Comentarios
Comentarios