El método Kominsky, la serie con Michael Douglas y Alan Arkin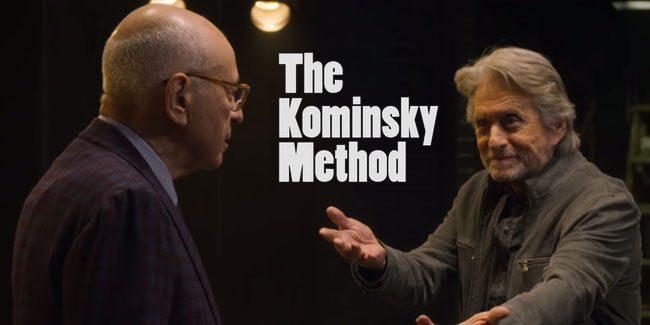 Michael Douglas ("Wonder Boys", "Wall Street") y Alan Arkin ("Little Miss Sunshine", "Argo") son los protagonistas de El Método Kominsky, la nueva serie de Netflix compuesta por 8 episodios de 30 minutos cada uno que podremos ver desde el 16 de noviembre próximo.
Creada por Chuck Lorre ("The Big Bang Theory", "Two and a Half Men"), la serie cuenta la historia de Sandy, interpretado por Michael Douglas y de Norman, Alan Arkin. Dos viejos amigos que hacen frente a las diversas situaciones que la vida les presenta con sentido del humor, dignidad y… algún problema de próstata.
Veamos el tráiler:
El método Kominsky llegará a Netflix el próximo noviembre y pinta muy bien
Completan el elenco de la serie: Nancy Travis ("Last Man Standing", "Mr. Mercedes") como Lisa, Sarah Baker ("Young Sheldon", "Smallfoot") como Mindy Kominsky, Lisa Edelstein ("Hoyse", "Dr. House M.D.") como Phoebe, Emily Osment ("Young & Hungry", "Tea Time with Mr. Patterson") como Theresa, Susan Sullivan ("Dharma & Greg", "My Best Friend's Wedding") como Eileen, Graham Rogers ("Atypical", "Revolution") como Jude, Ashleigh LaThrop ("Sirens", "The Rookie") como Breana, Melissa Tang ("Mom", "Casting Call") como Margaret, Casy Brown ("Chance", "Scandal") como Lane y Jenna Lyng Adams ("Uncle John", "Band Aid") como Darshani.
Comentarios
Comentarios